Helping Your Dog Be Happier
Help your dog become a happier, calmer, and friendlier family member with our proven board-and-train program that utilizes a balanced and effective dog training in the Wichita area.
Specializing in Basic Obedience, Manners, and Social Skills
Woofter's Top Dog is a board and train company, in the Wichita area, who focuses on helping their clients discover the hidden potential in their beloved family pet by utilizing a balanced method of positive and negative reinforcement training.
Your Dog is in Good Hands
Learn about the man behind it all and how he can help your dog while caring for them as if they were own.
Helping Your Dog Become Even Better
If you're like most Wichita dog owners, you consider your pup a part of the family, not only a treasured companion, but truly a friend. So when it comes time to consider training your dog, you may relate it to dominating or trying to control him. And while this is an admirable sentiment, it should not prevent you from pursuing training for you pet.
In fact, we've heard some pet owners say they avoid training their dog because they value their dog's personality, but you have to know that we do, too.
Keep in mind, training your dog is about getting on your dog's level and communicating with him, and ultimately letting him know that you're the alpha in charge now, and letting him know the right choices to make and how important it is to obey your command.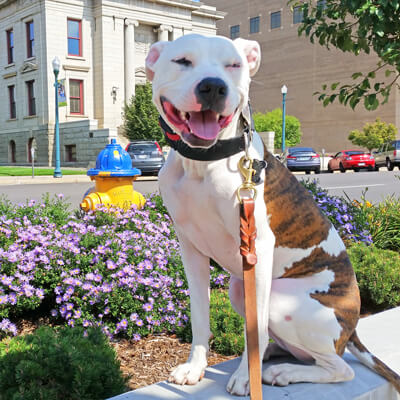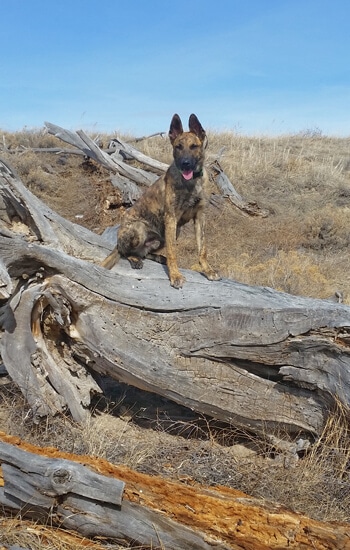 Teaching Him Right from Wrong
If it's true you actually consider your pet almost like a child, you must consider what's best for him. You would not be doing him any favors by denying him training, be it training classes or at home obedience lessons.
Think of it this way.
Would you not teach a child right from wrong? 
Wouldn't you show them boundaries of what is and is not acceptable? 
Haven't you known parents who didn't do this for their child? How much did you enjoy being around them?
Well the same holds true for you and your pet. When a puppy or dog has never been given the chance to learn the appropriate ways to act, he's naturally going to lean toward the inappropriate ways.
And, this is not his fault, but it does make for rather awkward, troublesome, and even unsafe circumstances.
Options that Fit Your Needs
Whether it's private training sessions at home, or completing a dedicated board & train, Woofter's provides the right option to fit your family's needs.
What Will You Gain from Dog Training?
It's not all about the dog. What will you, plus your family and friends, get out of training your beloved pup? You will have peace of mind your dog is a well-behaved member of society that you can bring to more places and enjoy more time with, ultimately creating even more beautiful, funny, and lasting memories.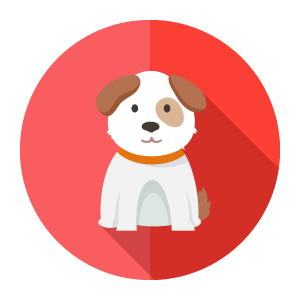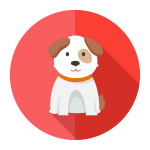 Nurture a Healthy Relationship
It's critical to have obedience training with your pet to nurture a healthy relationship and create a socially responsible pet. Truly, your pet will have an easier life, and be easier to live with, than their untrained counterparts.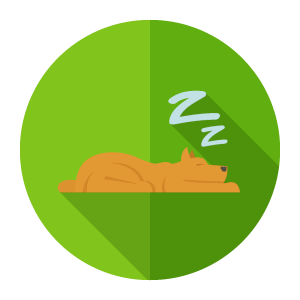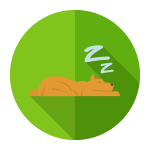 Enjoy a Less Stressful Life
No one wants to have a life of locking the dog in the bedroom or relegating him to the basement whenever friends are over for the evening. You want to enjoy your pet on camping trips, taking him hikes without fear he's going to lead you over a cliff in an effort to get off of the leash.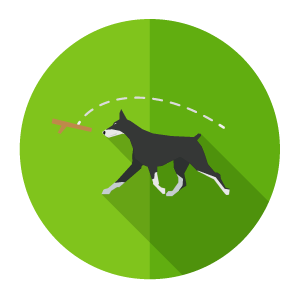 Spend More Time Making Memories
When your dog is able to greet strangers nicely, or walk correctly on a lead, you'll naturally enjoy spending more time with him in social situations such as going to the park. In turn, he'll spend less time separated and actually be a member of the family.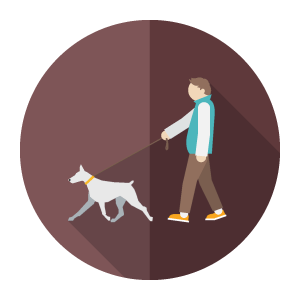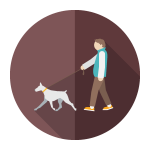 Build a Healthy Understanding
Further, when your dog knows what you expect him do, how you expect him to act in various situations, he'll naturally relax. Now, he won't be confused about his role in your life and in the situation at hand. Instead of viewing obedience training as drone training, think of this time as a way to help the dog strive in a human's world.
In This Case, Size Doesn't Matter
Another excuse we hear on a regular basis is, "But he's just a chihuahua" In the case of dog training, it is equally important, regardless of the type of dog you own, how much he weighs or the bloodline he comes from.
Sure, there are instances when we'll utilize various training methods based on the breed of dog, but the aim is always going to be the same: making sure your dog is obedient when you give a command.
With larger animals, the aim of training will be to keep others, both animals and humans, safe from harm.
A well-trained dog will not be apt to chase after a cat or lunge for a teen riding by on his skateboard. When they do something like that, dire results can occur, even if the pet never intended to devour the target
So, How Do We Train Your Pup?
Training your dog doesn't have to be a chore, and we here at Woofter's Top Dog are ready and able to help you do it in the best manner for you and your dog.
When the training is positive, constructive and you're both having a good time, it's even (gasp) enjoyable. Let us tell you what we believe in. We train using a balanced method of positive, negative, and correction based reinforcement. If you're going to properly train a dog, you must be fair, but firm. It's not going to produce good results if you go with the old school methods of using pain and dominance.
It's never fast and easy training a dog, instead, it requires patience and consistency for all of a dog's life.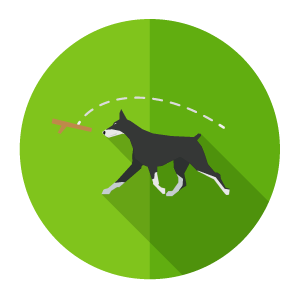 Starting a dog's life off right with obedience classes is the best way to start, and utilizing professionals (like us) is invaluable. Once you've reached the level of training you are comfortable with, you can take over the training and continue at home.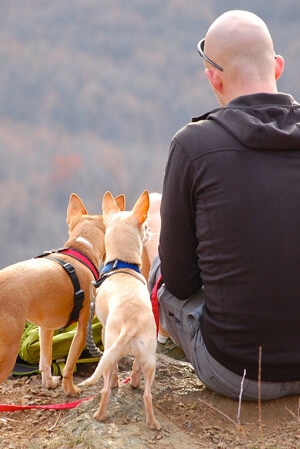 At Woofter's Top Dog, We Strive To Meet All Clients' Expectations
It's our mission for you to to bring home a well-mannered family member you can be proud of, and basic obedience is the cornerstone of achieving that goal.
Having owned and trained dogs for more than 20 years, we fully know that so much of owning a well-behaved dog is part patience and part repetition. It doesn't take a formal education to teach yourself to communicate with dogs, but through many years of working with them as we have, you learn to do so in a way that eliminates the frustration of trying to make a dog live in a human world.
When you bring your precious pet to Woofter's Top Dog, we provide you with a pre-tutorial of how we will treat your dog. Then, when you pick your dog up, we have you stay with us until you are comfortable taking the leash on your own.
Ready to Start Training?
We will help you determine how to help your dog and find the best method to help them learn what they need to do.